The 'London Area ' is the recording area used by the London Natural History Society and is a 20 mile (32.19 km) radius of St Paul's Cathedral, see map below: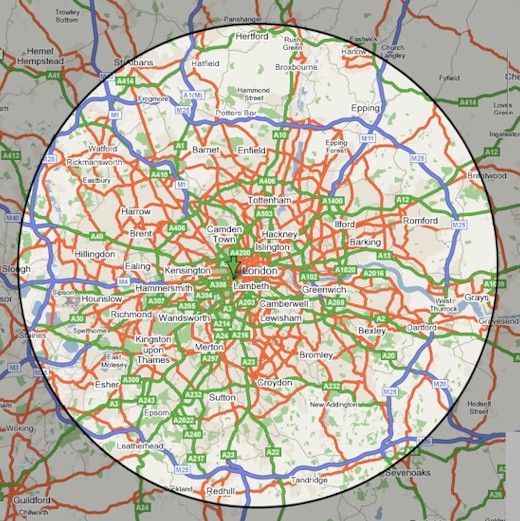 To check the exact distance of any site you need to know the six figure grid reference, this can be done online using [1]- (click on the site and get the coordinates from the link at the bottom of the page). Copy the grid ref to [2] using TQ320811 (St Paul's Cathedral) as the other grid ref. This gives you the distance between the two sites in kilometres, multiply by 0.62137 to convert it to miles.
Ad blocker interference detected!
Wikia is a free-to-use site that makes money from advertising. We have a modified experience for viewers using ad blockers

Wikia is not accessible if you've made further modifications. Remove the custom ad blocker rule(s) and the page will load as expected.